Costly Coordination Errors Demand a Digital Transformation
On average, construction job site errors waste $1 trillion each year. Trying to interpret final 2D construction documents on site of increasingly complex Revit or Navisworks models leads to an abundance of errors, costly rework, and delays.
This glaring quality challenge is driving a long-overdue digital transformation for the building industry. As innovative AEC companies like Anglian Water have discovered, using VR for visualization earlier in the building lifecycle unlocks key decisions and reduces the likelihood of changes while on site (in their case, saving £25,000 and reducing construction time by four weeks).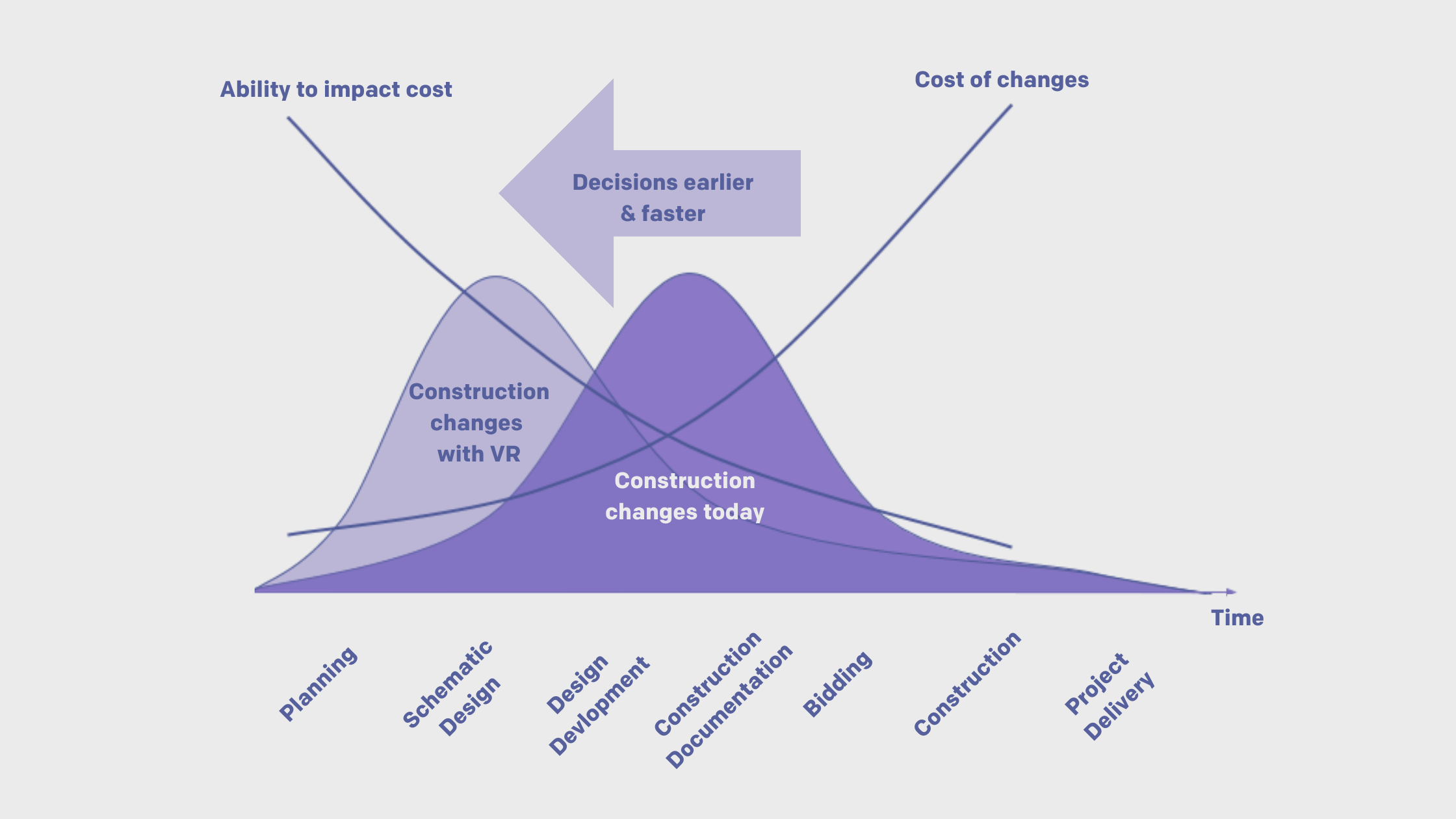 Previously, VR coordination tools like Prospect have served as excellent design review tools to immersively experience buildings during pre-construction and design development phases. However, it's always been difficult to efficiently capture feedback or issues discovered in VR coordination meetings and track this information across the full BIM team.
Now, with Prospect's latest Issue Tracking release, AEC companies and teams working in the building industry can use VR as an end-to-end coordination workflow for the entire project lifecycle. This updated Issue Tracking feature allows teams to create and track the status of issues across updates of any Navisworks, Revit, Rhino, or other 3D models, and integrate this information into their own BIM coordination workflow.
Issue Tracking Is Necessary to Keep Projects on Time and on Budget
Ensuring that construction projects get completed on time and on budget is challenging because problems such as accessibility and safety requirement oversights, environmental variables, design flaws, project quality, and more, can be hard to catch during pre-construction if working from 2D plans. If these issues don't get identified and resolved promptly, the project can suffer extreme time delays and cost impacts.
Owners, project managers, VDC teams, and other BIM leadership roles have turned to coordination tools like Revizto, BIM Track, BIMcollab, Trimble Connect, and Vectorworks to track issues, keep trades coordinated, and move projects along. These platforms are critical for managing a construction punch list and can help teams communicate earlier in the project. But what they can't do is provide a connection to the visualization side of the project, helping you get faster, more confident sign-off from all stakeholders on projects.
Issue Tracking in VR streamlines this coordination process, allowing any user to intuitively capture issues as they're experienced at 1:1 scale. This spatial context gives teams better empathy for the "human experience" and universally translates abstract design intent into an immersive experience; an unmatched way to walk through your unbuilt space.
Identify, Capture, Track, and Resolve Issues in a Way that 'Just Clicks'
When accessing from VR or desktop, teams can use Issue Tracking in Prospect to identify and document major hard and soft clashes, issues, requirement changes, or points of interest in any 3D model created with tools like Navisworks, Revit, or Rhino, or IFCs.
Literally, you barely have to lift a finger.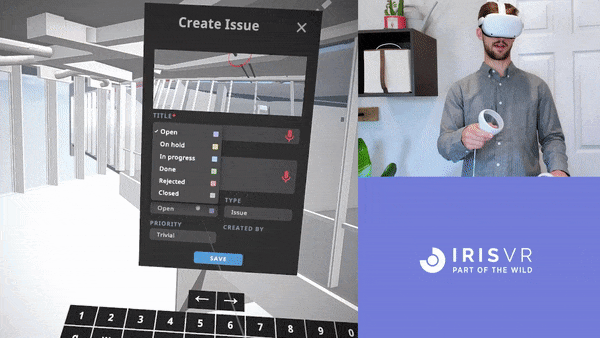 By simply pointing and clicking at the issue in Prospect, users can synchronously capture the issue location, a photo of the highlighted area, and additional user-input data, such as a title, priority, and type. This is catalogued, saved, and synced across all collaborators, presented as an easily digestible thumbnail. Clicking that thumbnail will instantly transport meeting participants to the location of the issue, while presenting relevant data points.
In addition to making this information useful in VR, our latest 2.13 release introduces new BIM Collaboration Format (BCF) enabled workflows, which greatly expand the possibilities of how immersive design reviews tie into existing processes and procedures.
Why does this matter to Prospect users? It's now just as easy and effortless to identify and capture issues in Prospect, as it is to round trip those action items back to your source file to then be assigned and addressed by relevant parties. Learn more about issue tracking.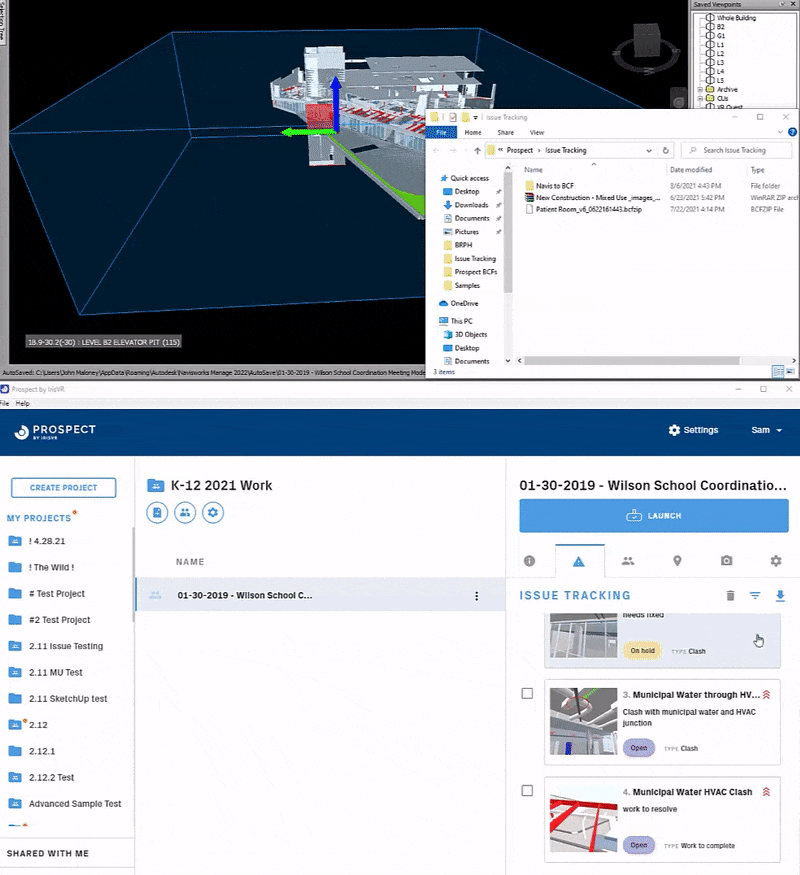 For those unfamiliar, BCF is rapidly becoming a filetype-agnostic industry standard that helps maintain the most important data points (such as meta description and camera location/position) of issues across multiple tools. And if you're not ready to make use of these workflows, perhaps equally impactful, Prospect can be your robust dashboard for issue tracking and internal project management from schematic design to construction administration.
Prospect's Immersive Issue Tracking Is the Key to Full-Lifecycle Coordination
Tracking issues at human-scale in VR is critical for catching design flaws and reducing costly Requests for Information (RFIs) before construction even begins. In addition, it brings rapid transparency and accountability to BIM teams, giving the ability to centralize information from anywhere in the world, true to scale.
We've taken user feedback from the past seven years to build a new framework for end-to-end coordination with this latest release. By creating one persistent source for tasks and issues, Prospect now enables teams to remotely coordinate feedback and decisions even more seamlessly than when we were gathered in conference rooms.
At The Wild and IrisVR, we're excited to make immersive collaboration a full building lifecycle "hub" and not just a siloed "spoke" tool. What could this look like in the future? We envision a circular integration of all immersive building experiences, syncing connections with other authoring and workflow tools into one centralized hub.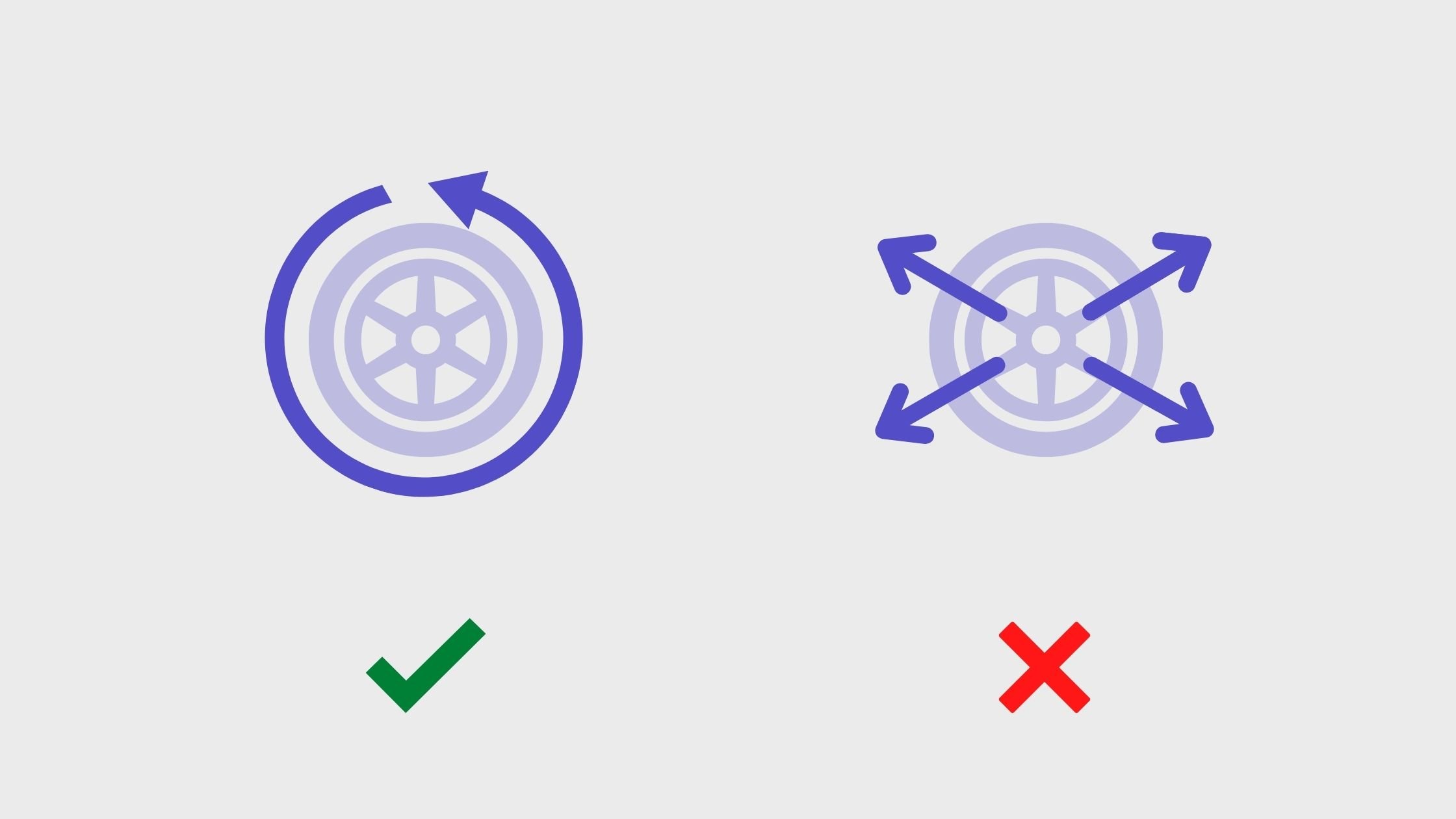 Chime in on our community forum and let us know what tools you use for issue management, and how Prospect fits or could fit in the future!
New For 2.13 Update: Support for Latest 3D Tools
With Prospect version 2.13, we've also introduced support for all the latest versions of the plugins we support. This includes support for SketchUp 2021, Revit 2022, and Navisworks 2022, along with some enhanced support for the latest version of Rhino 7.
Read more on what's new in Prospect 2.13 here.
Ready to try out issue tracking for your team? Start your free 14-day trial of Prospect here (no credit card needed).