Did you know that virtual reality (VR) can take Revit workflows to the next level by enabling true-to-scale design review and collaboration in unbuilt environments?
Prospect by IrisVR was the first software to provide a 1-click solution for exporting Revit models to VR, and remains the top solution for enterprise VR design reviews. That's why more than 60,000 AEC professionals have integrated Prospect into their model review workflow.
If you're new to VR or Prospect, you may be wondering: How exactly do I convert a Revit model into VR and start running true-to-scale design review meetings? In this blog post, we'll walk you through each step of the way, as well as offer a deep dive on the advantages of working with Revit models in VR.
An Easy Revit to VR Workflow
To get started, you'll need access to Revit, a VR headset (such as Meta Quest 2), and Prospect by IrisVR, our tool for immersive model review and coordination.


If you don't already have Prospect, you can start a 14-day free trial here.

Here's the step-by-step workflow:



1.

Open your file in Revit



2.

Create or open a 3D view of the portion of the model you would like to view in VR. Prospect loads only the geometry that is visible in the current 3D view; this includes abiding by crop boxes and elements hidden via visibility/graphics.



3.

Optimize your Revit file's geometry for VR.

Prospect is optimized for projects at Revit scale, from small buildings to large sites; projects that stretch across tens of miles will likely not perform well in VR, and while performance is also affected by your hardware, less geometry is always better. Learn how to optimize your file here.



4.

With your 3D view selected and open, Navigate to Add-Ins > View in VR.
Bring Revit files to life with VR walkthroughs
There are a number of advantages to taking a Revit file into VR.
True-to-Scale Design Reviews
For one, VR provides a life-like, true-to-scale sense of a building project that just can't be accessed from 2D drawings, 3D models, or BIM. And VR is comprehensible to anyone, no matter what their background or expertise looks like.
BIM might look meaningless to some stakeholders, but a 3D walkthrough will always provide greater context with all the necessary information to ensure productive coordination meetings.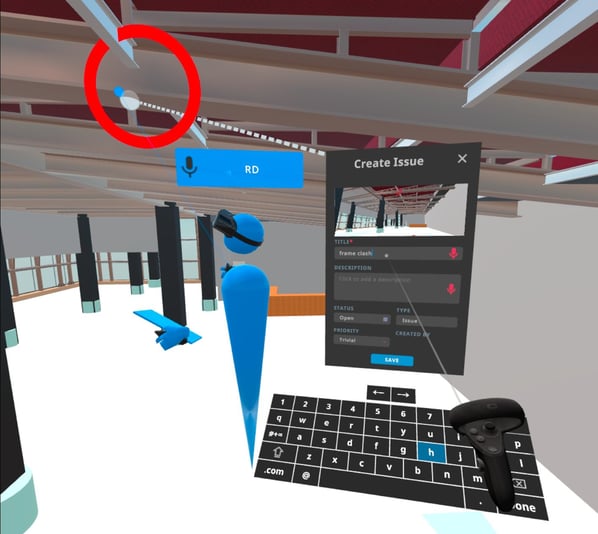 Materials Export
Prospect offers materials export out-of-the-box; there is no additional work needed for your materials to transfer and look good in Prospect, as the software will automatically export many material properties, including diffuse color, diffuse texture, image fade, transparency, and tint of Autodesk Materials, as well as physically based materials.

This enables comfortable design review and collaboration. You can also turn off all materials for a more monochromatic and schematic view that allows stakeholders to focus on space without getting bogged down in unfinished or yet-to-be-thought-out details.

BIM Metadata
VR provides easy access to BIM metadata. The Inspect tool in Prospect allows you to tap into granular data when doing full scale walkthroughs of your Revit model. By default, all available data will be exported, but this is configurable directly within the Revit Plugin, and the settings can apply to all future exports. This means it's easy to curate the most relevant data you'd like to access when inspecting elements in VR.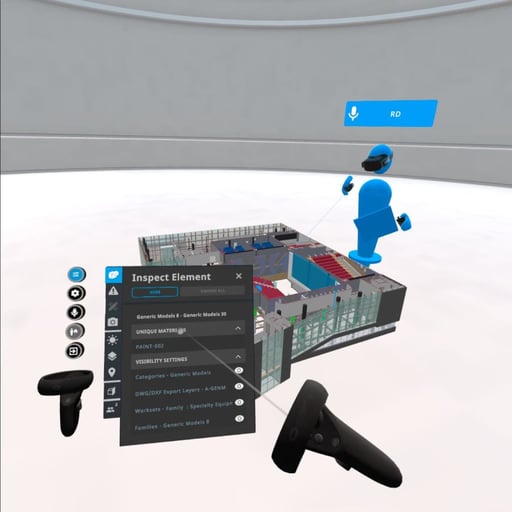 VR is the next step for building projects in today's world of distributed teams and tight margins.
It's easy to go from Revit to VR, so why not give it a try? Start your 14-day free trial of Prospect by IrisVR to get a taste of what VR can offer.