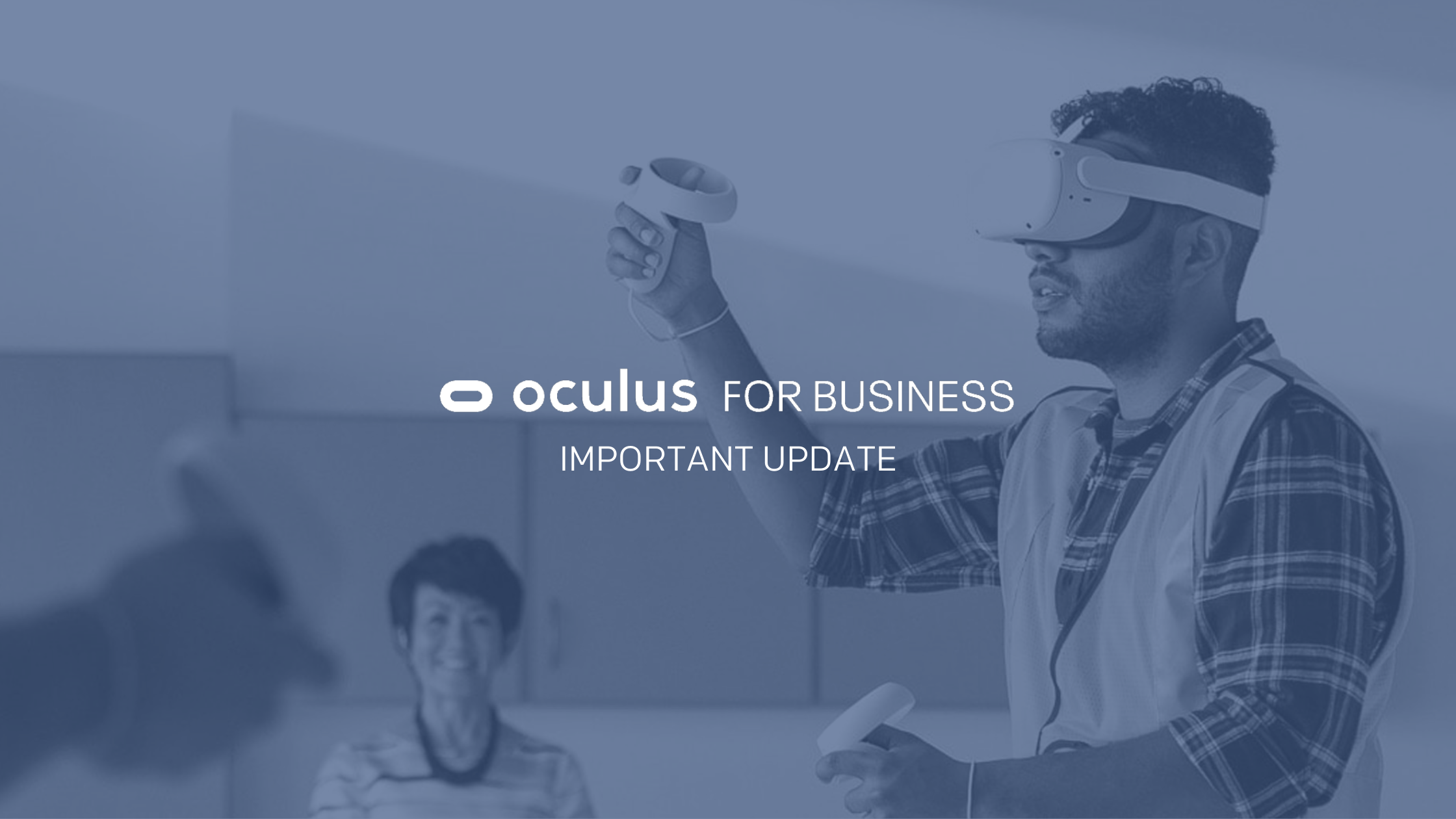 Today at Connect 2021, Facebook (now Meta, the new brand that comprises Facebook, Messenger, Oculus, Instagram, and What's App) announced that they will be releasing a new, enterprise-focused feature set called Quest for Business to enable easier professional usage of all Quest headsets. In addition, the Oculus for Business (OfB) program will be phased out over the coming months.

We understand that this change may be confusing for IrisVR users. However, here at IrisVR (part of The Wild) we believe this is actually a great development for our customers—as well as for the AEC industry as a whole. Quest for Business is a part of Oculus's goal of building a metaverse for consumers and professionals alike; features of VR like infinite displays and the ability to create a real sense of human presence can help people be more collaborative and productive than ever before.
Details on the announcement
Oculus for Business (OfB) is Facebook's (now owned by the overarching new brand, Meta) enterprise VR product ecosystem.
As of today, Oculus is moving away from this ecosystem in favor of the new Quest for Business feature set. Previously, VR users had to utilize a separate headset for work usage; with Quest for Business, any Oculus Quest 2 headset will be able to work with professional and consumer profiles.
Through Dec. 31, 2021, OfB headsets will still be available to buy. After that, the OfB program will be phased out.
What this means for IrisVR users
It's important to understand that the current Quest for Business headsets will still work, at least until Oculus releases a new option and/or additional transition details; our team will also do everything we can to ensure consistent access to IrisVR and provide guidance through any further changes.
From our perspective, there are great benefits to this change—from increased productivity, more affordable headsets, to better distribution of enterprise software, to easier employee access to VR games and entertainment. To learn more about this announcement and our point of view on it, read our blog post over at The Wild on the transition from Oculus for Business to Quest for Business.
FAQ


Can I still use IrisVR on my OfB headset?
Yes—OfB headsets will continue to work as expected; our team is here to help you retain a seamless workflow throughout this transition.
Is the device manager still usable for managing headsets across my team?
Yes—you can continue to use the device manager with your team's current OfB headsets.
If I already have an OfB headset, will I have to get rid of it? What if I've deployed many OfB headsets in the field?
No—you don't need to get rid of your headsets. They'll continue to work.
I'm currently buying OfB headsets for my team. How does this change affect my order?
OfB headsets will still be available for purchase through the end of the year. After that, you will not be able to purchase them anymore.
What action is required? If we do nothing, what happens?
For now, no action is required, as OfB headsets will continue to work as advertised.
If you have any other questions, visit the Oculus for Business FAQ page, or feel free to reach out to support@irisvr.com. Our team is here to help you through this change.