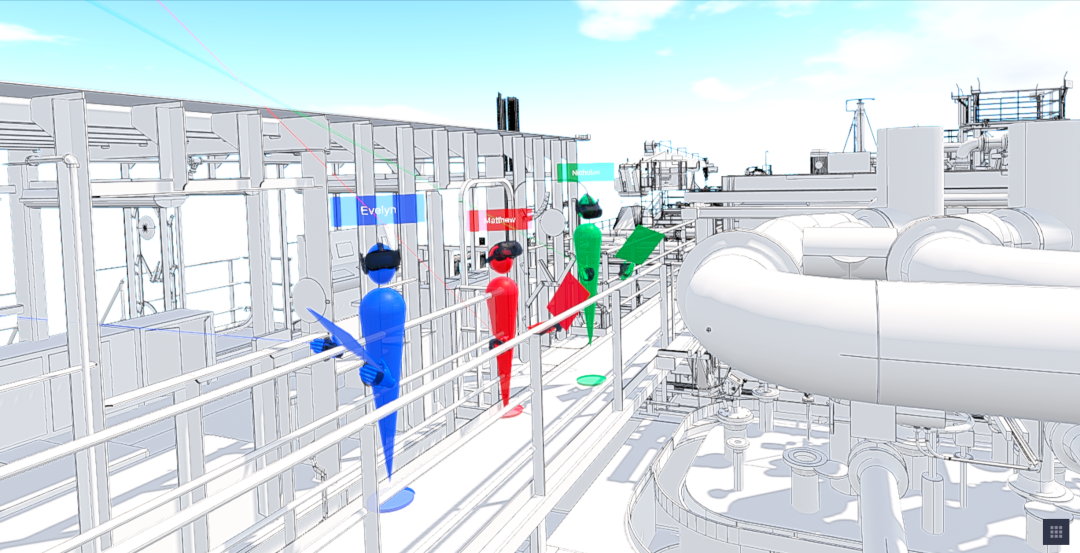 This is the fourth and final post in a series about tech-enabled pre-occupancy evaluations, which are opening up a new world of possibilities for AEC. To read more from this series, see our previous 3 posts on how pre-occupancy evaluations can drive higher quality project delivery, reduce waste and rework, and take internal design processes to the next level.
Lean construction practices are more necessary than ever today. Margins are narrow, and environmental and sustainability concerns get more pressing with each year. That means it's mission-critical to minimize mistakes and rework on building projects.
Traditionally, post-occupancy evaluations have been a chance for AEC teams to evaluate their work alongside stakeholders, improving the likelihood of getting it right the next time around. But with today's concerns, teams are realizing that it's better to catch mistakes before breaking ground. Enter the "pre-occupancy evaluation."
Virtual reality (VR) gives teams the ability to immerse workers and stakeholders into buildings before they physically exist, making pre-occupancy evaluations possible. AEC innovators are finding that placing stakeholders into VR pre-occupancy evaluations can result in stronger decision-making, and, ultimately, less rework.
What the IrisVR team has come to discover here at The Wild, is that pre-occupancy evaluations allow teams to take a more human-centered approach to design. That's because, with VR, you can get feedback from anyone early on in the process, without having to commit to building the space – no matter what their background might be.
But what exactly is human-centered design, and how does it play into the daily work of modern AEC teams?
What is human-centered design?
Human-centered design is an approach to problem-solving that solves issues by prioritizing feedback and ideas from real people.
This style of design is all about getting humans involved throughout the project – from observing the problem to brainstorming possible solutions to even implementing the solution itself.
In human-centered design processes, initial stages often involve immersing the human stakeholders into the problem itself, giving space to observe and catalog. Subsequent stages may then focus on brainstorming as a group, or modeling and prototyping possible solutions.
Once the solution is integrated, human-centered design tends to prioritize community feedback to determine the success of the solution.
VR enables all stakeholders to step into designs before they're built
VR pre-occupancy evaluations are a powerful way to implement these human-centered design principles into the building process.
Using the power of VR, teams can literally immerse stakeholders into lifelike, three-dimensional creations of upcoming projects to provide important feedback before breaking ground. This ensures a level of understanding that 2D and BIM simply can't achieve alone; pre-occupancy evaluations bridge the communication gap between all stakeholders on a project, no matter what their background with AEC documentation or BIM might be.
With VR, teams can make strong, confident decisions earlier based on feedback they've received during pre-occupancy evaluations. Mistakes can be caught earlier on in the process, minimizing the need for rework after the fact.
The value of pre-occupancy evaluations
As we've seen, VR pre-occupancy evaluations are among the best ways to employ human-centric design principles and involve all your stakeholders earlier in the process.
They're also a good replacement for previous versions of pre-occupancy evaluations, which often involved full scale mockups and build outs that require materials, labor, time, space, and in-person visits (all of which come at a premium, produce waste, and are far less achievable now with remote workforces).
VR pre-occupancy evaluations provide the benefit of reducing waste and rework by nullifying real-world constraints (such as space and materials). They can even improve internal design processes by inspiring higher levels of engagement from the whole team.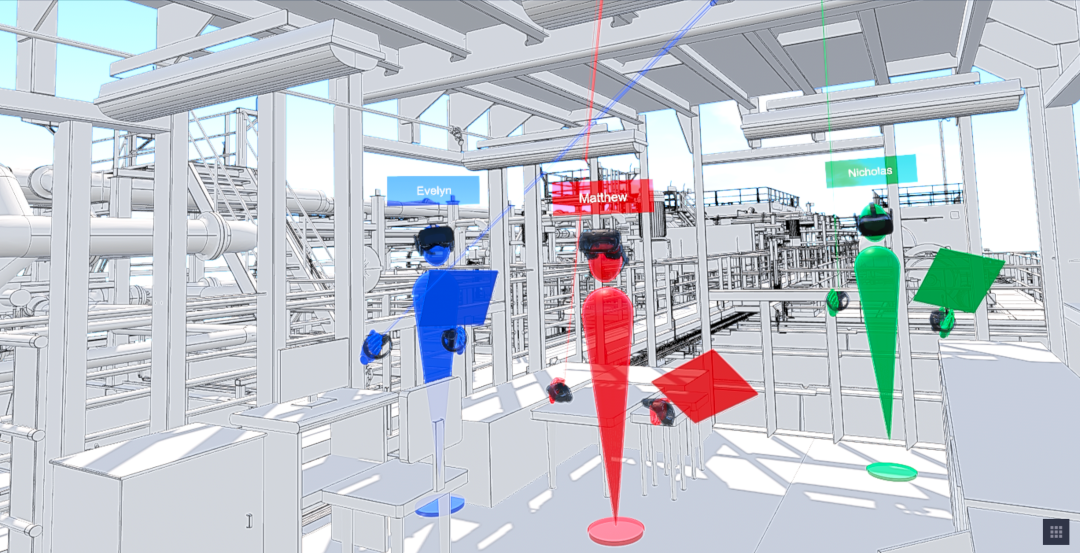 We've found that human-centered design principles are highly useful here at IrisVR. For example, we construct prototypes for future iterations of our product in a game engine and test them with customers; through human involvement at this stage, we can observe issues, avoid assumptions, and iterate.
Whether we know it or not, many of our favorite products, spaces, applications and experiences keep human-centered design at the core of their approach. Being seen and planned for, ultimately produces better results that keep customers and patrons coming back.
Have a healthcare, institutional, or other project, big or small, you'd like to apply human-centered design methodology to using VR? Our team is here to help get you started with a 14 day free trial.