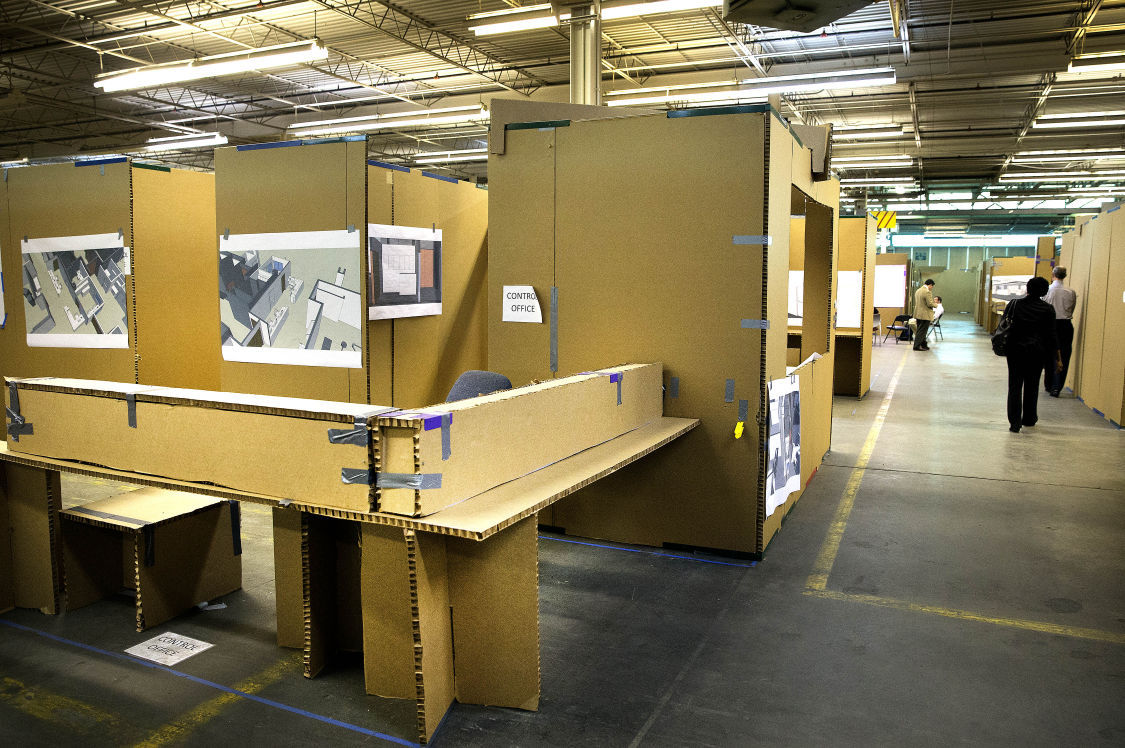 Image Credit: Lynn Hey/ News & Record
This is the second post in a series about tech-enabled pre-occupancy evaluations, opening up a new world of possibilities for AEC.
Working Digitally Removes Physical Costs and Constraints
In an industry where project bids can be fierce, and profit margins tight, effective use of technology can be a force multiplier to staying on time and on budget - even under less than ideal conditions like those we find ourselves in this year.

Shifting to digital and virtual design review, and leveraging technology like VR that allows you to do so at scale, is a game changer in a number of ways. For one - outside of VR, there is no way to instantly and immersively walk through projects at 1:1 scale early in the phases of design development.

BIM + VR makes pre-occupancy evaluations accessible and experiential in ways never before realized. They can be approached early on with an attitude akin to rapid prototyping. This is a huge competitive advantage in industries like restaurants and retail, where competition is stiff. They can swiftly prototype and hone their spaces and refine the brand experience and touchpoints of all types, directly alongside their evolving customer base.

When working virtually, real-world constraints such as space, labor, and materials - along with their associated costs - are nullified. It doesn't cost anything extra to digitally A/B test design options, nor does it take up any extra resources or time. In VR, with the click of a button, you can showcase limitless combinations and variations of an idea or project - and any and all relevant stakeholders can experience it as if it were already built, and they were there. Without geographical constraints, virtual review and collaboration can also help get a broader and more accurate survey sample of potential customers and end users.

VR swings the door wide open, ushering in faster and more powerful ways to understand options and iterations, without the sustainability nightmare of having to build out mockups.
Read More